2nd @ 80% off on all lipstick!
In conjunction with International Lipstick Day on 25 July, Guardian is offering 2nd at 80% off on all lipstick! Promo valid till 31 July!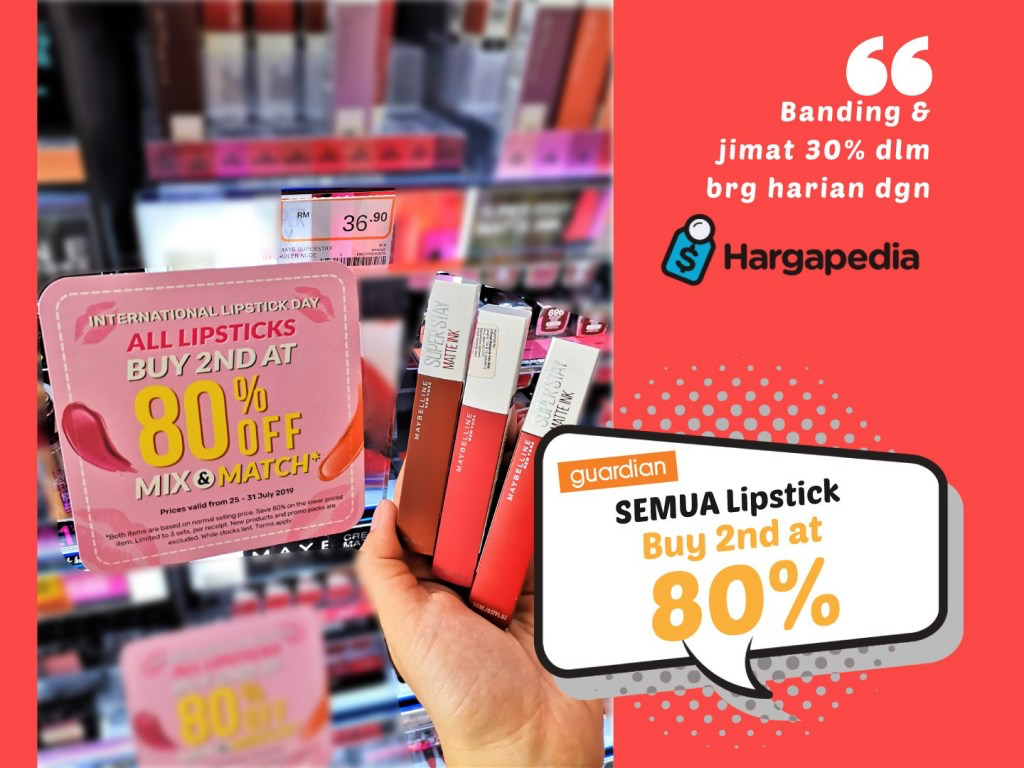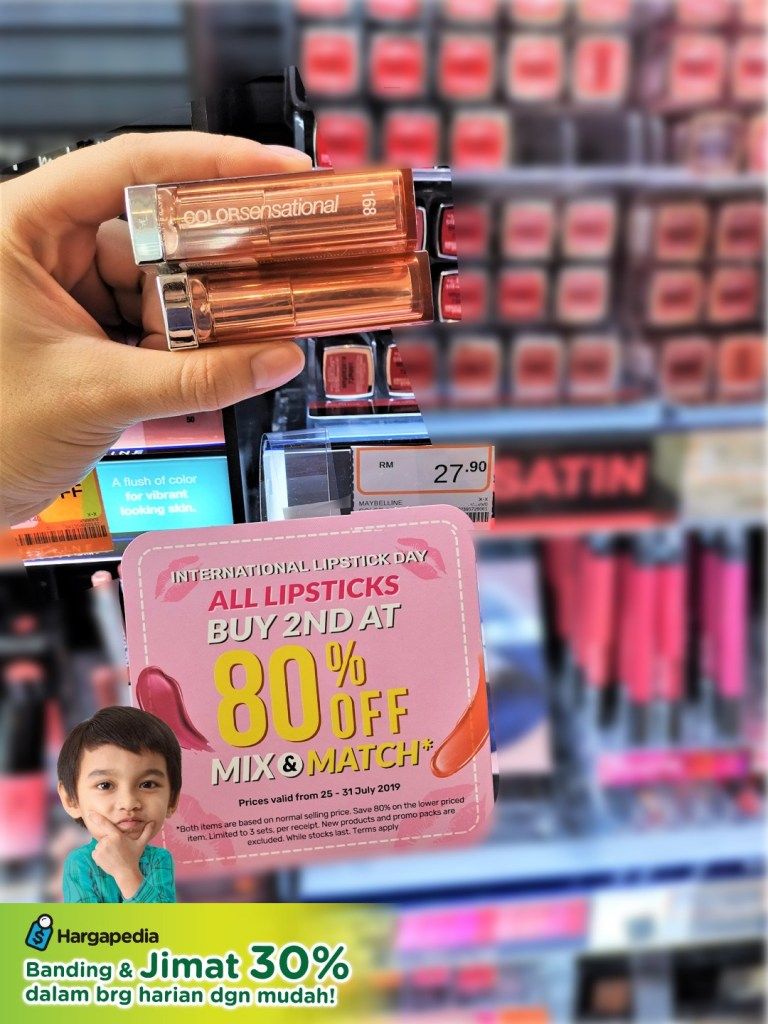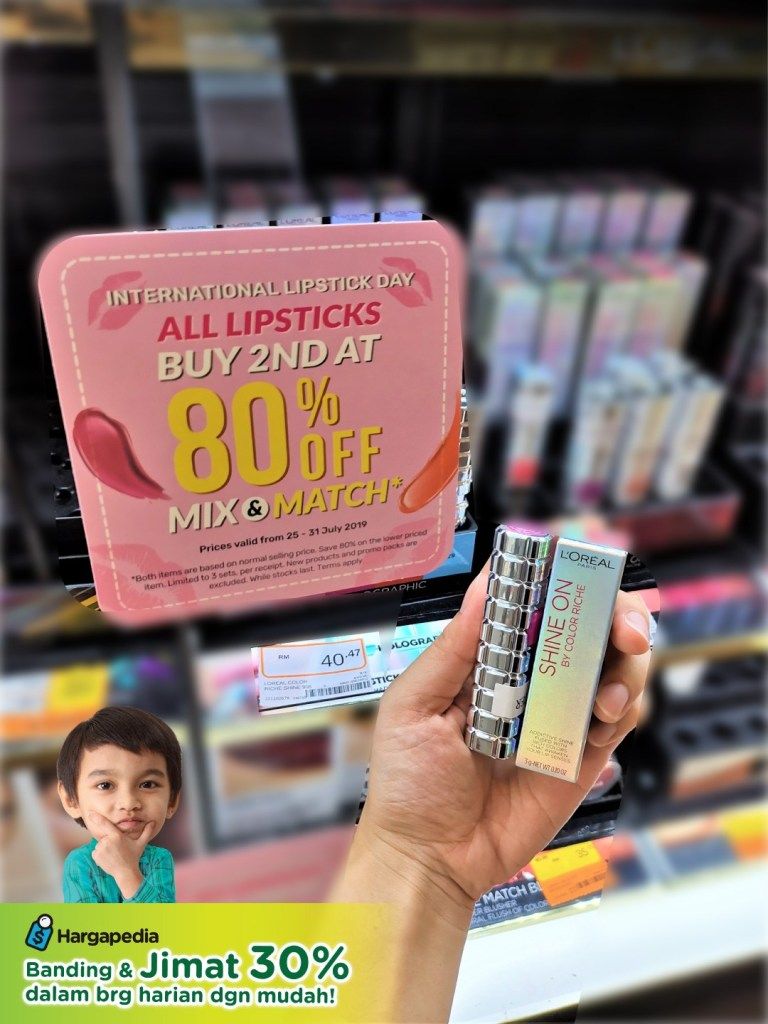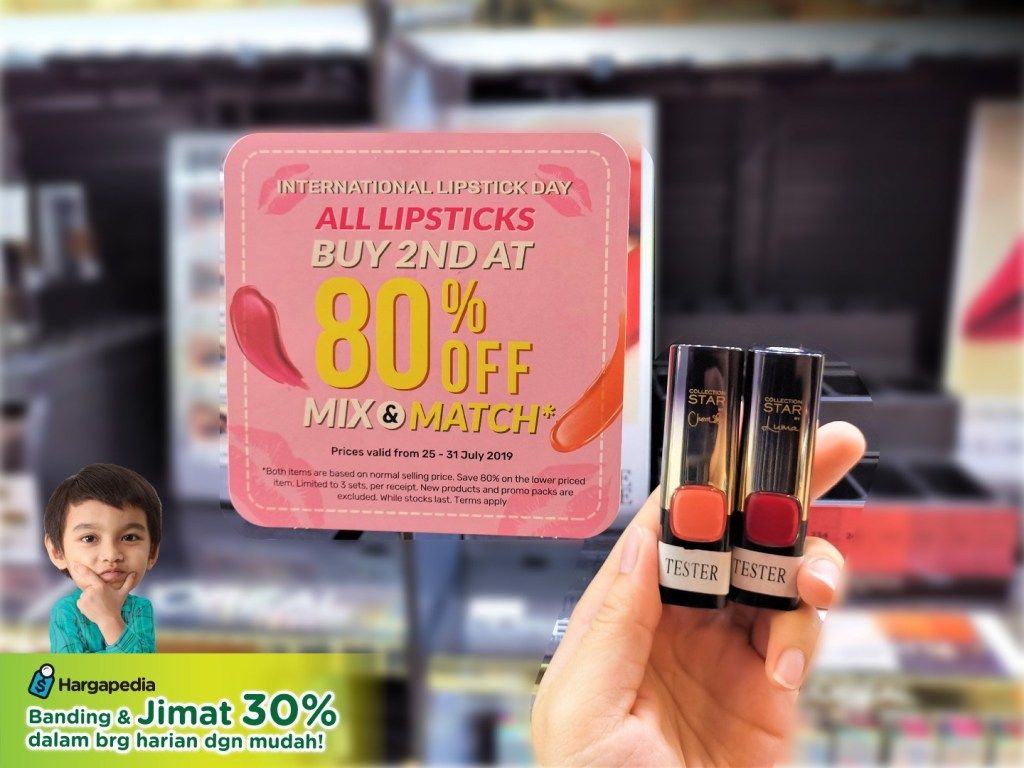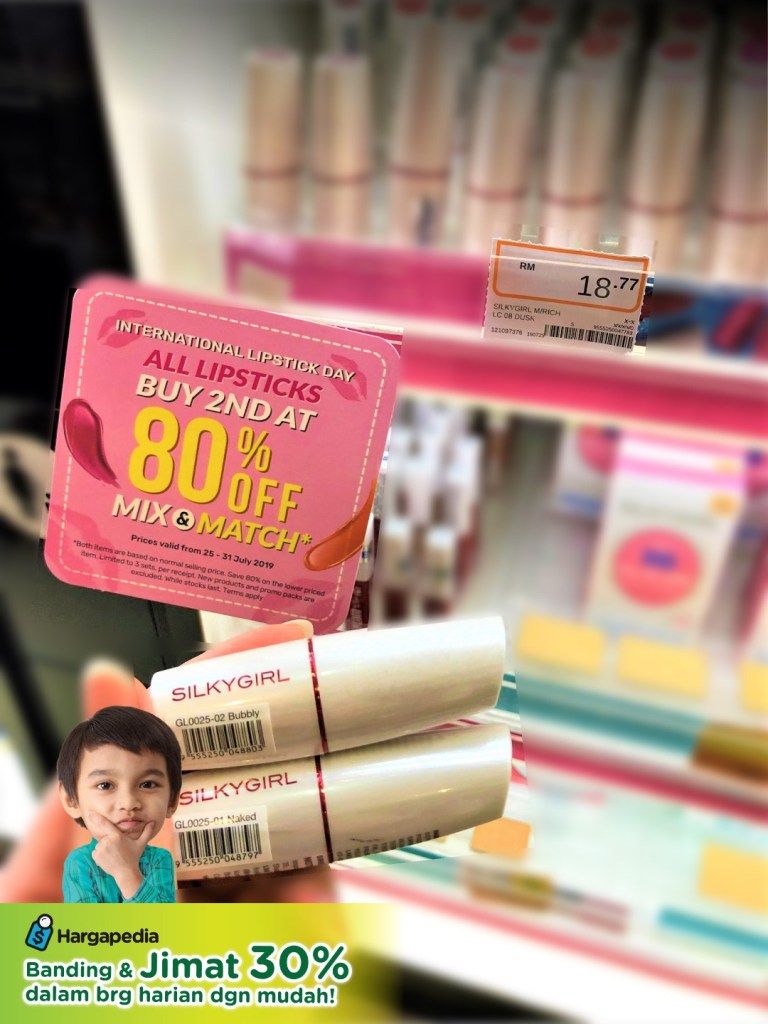 Wanna compare your favorite groceries among your favorite retailers? Add your favorite retailers in My Retailers and save your favorite items into My List now!
P/S: You will need to have a Hargapedia account first in order to use these cool features! Sign up now!