2 Easy Recipes to Master in less than 10 minutes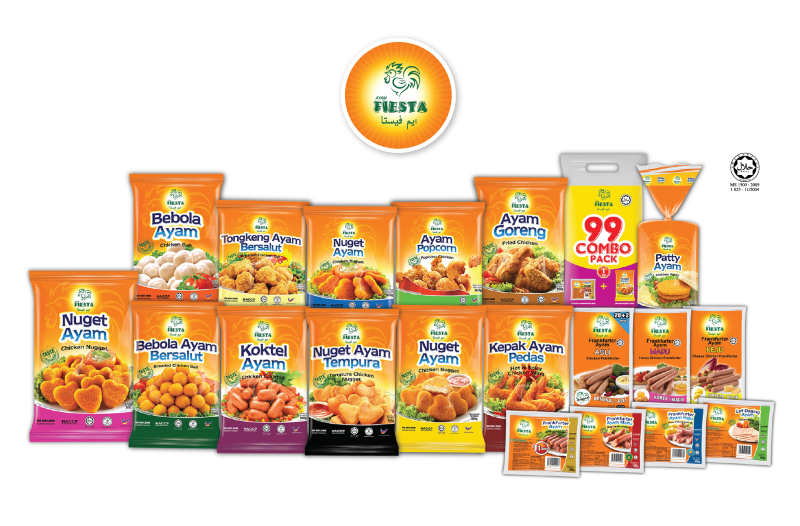 Ayam Fiesta is one of the brand by Dindings Poultry Processing Sdn Bhd, one of the pioneer poultry manufacturers in Malaysia since 1985.
We provide Halal and delicious products such as chicken frankfurters, chicken nuggets, fried chicken, chicken popcorn, chicken ball, chicken meatloaf and chicken patty. There are total 20 types of products available in major hypermarkets in Malaysia.
Join the contest to win prizes total worth RM15,000.00 from 6/12/2019 – 13/02/2020 with only RM15 purchase in a single receipt at participating outlets. Visit https://www.facebook.com/ayamfiesta/ for more contest info.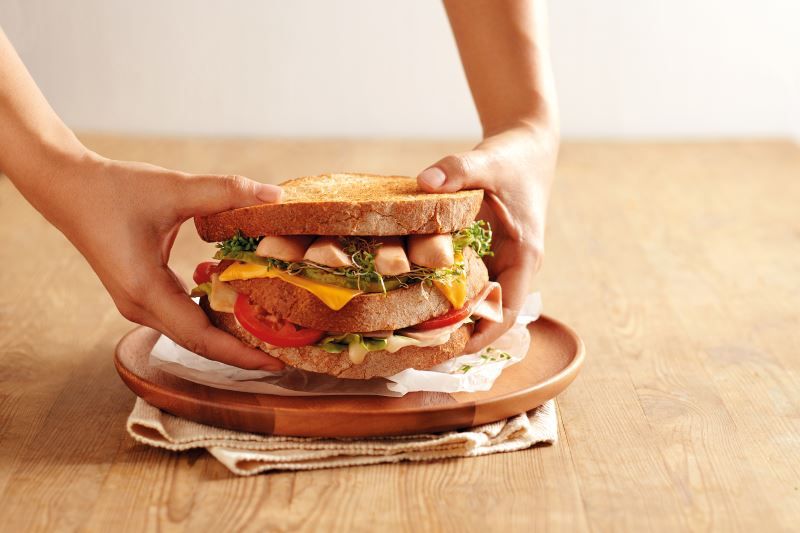 1. CHICKEN DUO CLUB SANDWICH
Serves 2 | Prep Time: 5 mins | Cooking Time: 8 mins
Ingredients:
4 slices Ayam Fiesta Chicken Meatloaf
2 pieces Ayam Fiesta Cheese Frankfurter
4 slices of Tomato
2 tablespoon of Alfalfa Sprouts
3 pcs Lettuces
3 slices Onion
4 slices of Avocado
2 slices of Cheddar Cheese
3 tablespoons of mayonnaise
3 slices of bread
Instructions:
Thaw the Ayam Fiesta Meatloaf and steam for 2 mins. Set aside.
Thaw the Ayam Fiesta Cheese Frankfurter and pan fry for 4 minutes. Cut into half and set aside.
Rinse all vegetables and toss. Set aside.
Toast the bread and spreads mayonnaise.
Assemble the sandwich by placing lettuce, meatloaf and tomato on a slice of toasted bread.
Top with another bread spread with mayonnaise on both sides.
Then add the cheddar cheese, avocado, alfalfa sprouts and cheese frankfurter, and top it off with the last slice of bread.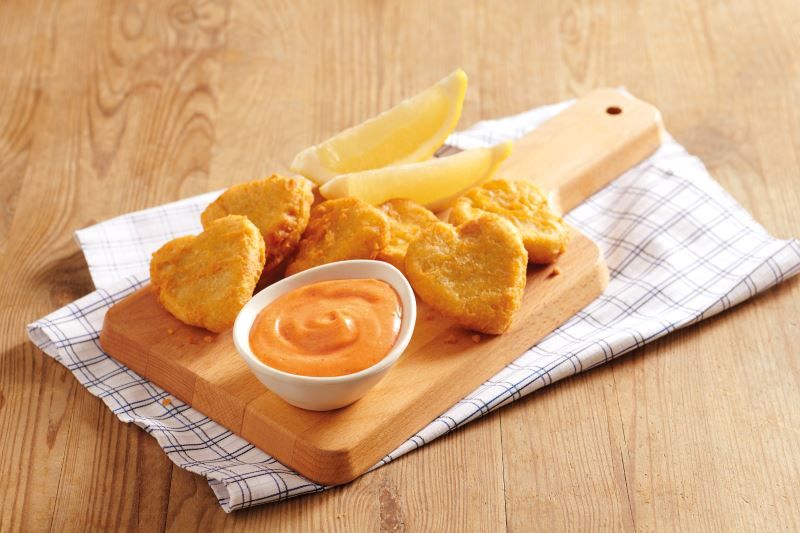 CHILI MAYO AUTUMN SPICE (Nugget Dipping Sauce)
Yield: 1 cup Preparation Time: 4 mins Cook Time: 1 min
Ingredients:
Ayam Fiesta Tempura Chicken Nugget
1 cup mayonnaise
4 teaspoons lemon juice
2 teaspoons chili powder
½ teaspoon garlic powder
Instructions:
Pre-heat the cooking oil to 170-180C, deep fry tempura nugget for 4 minutes until they turns into golden brown.
Prepare a bowl and a spoon. Measure all ingredients into the bowl and mix well with the spoon. Add the garnishing* ingredient before serving.
Best compliment with fried savory dishes as a dipping sauce.